Little Bear Sanctuary Career Tour- CANCELLED
12:00pm to 1:30pm
09/29/2021
Some of you may remember our virtual career tour of Little Bear Sanctuary… well, now we get to visit in person!! ????✨ Little Bear Sanctuary provides a permanent home for farm animals that have been abandoned or can no longer be cared for by the owner in order to allow them to live out the remainder of their lives in a cruelty-free environment. Join us on the farm to meet all the animals, and learn what a typical workday is like at an animal sanctuary.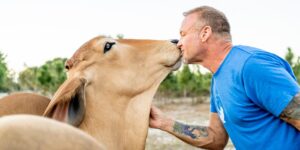 We will be meeting at Little Bear Sanctuary found at 2280 FL-31, Punta Gorda, FL 33982. If you live in Fort Myers, we recommend carpooling with your MAC friends! Be sure to dress for a day on a farm and closed-toe shoes are a must! We recommend bringing a hat, sunglasses, and a refillable water bottle! Plan to be here for about an hour and a half.
TIPS TO FIND LITTLE BEAR SANCTUARY
If you use GPS, Chris recommends that you put in 2480 State Road 31 as it will bring you right to their dirt road entrance.
Once you get to the dirt road, you should see their mailbox which is red and yellow with reflective stickers on the wood post, along with an orange traffic cone.
Follow the dirt road for 1/2 mile and you will see the sanctuary sign.
Park and you're there! Watch out for the pigs! ????????????