A COPY OF THE OFFICIAL REGISTRATION AND FINANCIAL INFORMATION MAY BE OBTAINED FROM THE DIVISION OF CONSUMER SERVICES BY CALLING TOLL-FREE 1-800-HELP-FLA OR ONLINE AT www.FloridaConsumerHelp.com, REGISTRATION DOES NOT IMPLY ENDORSEMENT, APPROVAL, OR RECOMMENDATION BY THE STATE." REGISTRATION #: CH43614."
Connect With Our Mission Today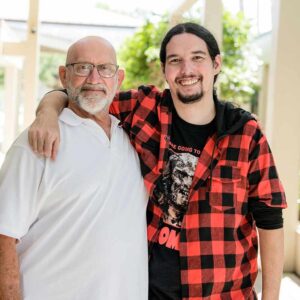 When you become a donor partner with My Autism Connection, you can know your generosity is creating hope for autistic adults to realize their potential.
Because of your support, we can:
Subsidize the costs of our programs to our members removing barriers to access.
Enrich our social, vocational, and life skills trainings.
Develop and provide family and community education programs.
Have safe and comfortable settings to conduct our workshops.
Access resources and professionals to support our member programs.
Staff our organization adequately to give each member the support to spur growth.
We invite you to design your gift level, and we look forward to sharing the impact of our work together.