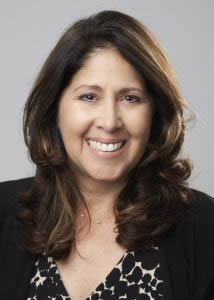 Sandra Worth is the Founder and Executive Director of My Autism Connection, Inc. a 501 (c) 3 organization as of 2016 however, has been in existence since 2011.  She began facilitating Relational and Employability skill building support groups serving Lee, Charlotte and Collier Counties.
As a mom of an adult son diagnosed on the Autism Spectrum, she and her husband have personally navigated the many challenges families face when given this diagnosis. In her pursuit of finding resources and support she was determined to share any crucial information she could gather to improve the lives of these families. During 2012-2013, Sandra took a primary role in drafting and developing the Vocational Training Center for Goodwill Industries of Southwest Florida.
During that same time, she was also the Hostess for the National League of Junior Cotillion, Southwest Florida Chapter. Cotillion instructs middle and high school students in proper etiquette for social situations, manners and character education as well as dance. This affords Sandra a unique ability to apply this instruction in the groups she facilitates.
Sandra is certified in the following:
Autism Spectrum Disorders
Person-Centered Approach to Service Delivery from the Agency for Persons with Disabilities (APD).
Instructor in the Program for the Education and Enrichment of Relational Skills (PEERS®) from Dr. Elizabeth Laugeson with UCLA.
SCERTS® Model from the Autism Institute at FSU College of Medicine.
Sandra provides a unique perspective when training law enforcement and first responders on "Best Approach" while interacting with individuals on the Autism Spectrum.  Has also partnered with the Lee Co. Sheriff's Office to develop the only nationally known Driver Challenge teaching law enforcement and individuals diagnosed with Autism how to effectively communicate while learning how to navigate safely through our roadways through classroom and practical lessons at the Sheriff's training facility.
She has served as a member of Project Transition since 2010, an interagency committee in Lee County with the Lee County School District.
Letter of Reference from Florida Dept. of Health (Collier County)
Dear Ms. Worth,
We cannot thank you enough for your excellent presentation "The Complexities of ASD" at the Collier County Health Department on March 14th, 2017.
In reviewing the evaluations all of the scores were excellent with participants commenting on your ability to have them understand the subject and make the information interesting. You were characterized as a "dynamic speaker". All of the nurses stated they will incorporate all of your suggestions in their visits with clients and in their own lives.
There were many requests to have you speak again and so we hope to prevail upon you in our near future.
Again we appreciated you sharing your valuable time with us.
Sincerely,
Danna Breeden, R.N.
Florida Department of Health in Collier County
3339 East Tamiami Trail #205
Naples, FL 34112
Other Endorsements: