Thank you for your interest in serving
with My Autism Connection, Inc.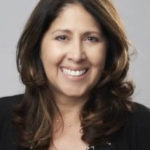 My Autism Connection provides community awareness regarding individuals with Asperger's Syndrome and Autism Spectrum Disorder. Our programs are designed for social interactions while developing skills to promote productivity for employment and independence within the community.
Interns are needed to assist with facilitating our PEERS® program as well as peer mentoring during our MAC group outings.  Interns will be required to have a background check and attend a 6 hour training for this program.  We also need volunteers and interns to assist with our Book Club, Marketing and Social Media, Vendor Events and Fundraising (Committee Leaders, too).  If you believe you have a calling or talent to help in these areas, please call 239.201.8133 or email us to let us know of your interest and we will contact you to schedule an interview.  We look forward to meeting you!
Sandra Worth, Executive Director & Board President