Thank you for your interest in serving
with My Autism Connection, Inc.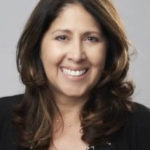 My Autism Connection provides community awareness regarding adults with Asperger Syndrome and Autism Spectrum Disorder. Our programs are designed for social interactions while developing skills to promote productivity for employment and independence within the community.
Volunteers are needed to fill positions in the office or off-site such as social media coordinators, behavior analysts, photoshop experts, journalists, event coordinators, accountants, marketers, photographers, and more.  If you feel you have a special talent, skill, or interest not listed, please let us know as we may be able to use the assistance!  We are also looking for committee members, too!
We offer an internship for individuals to become group assistants and peer mentors to our adult members.  Interns attend outings and activities with our members
If you believe you have a calling or talent to help in these areas, please fill out the request form.  You can also call the office at 239.201.8133 or send an email.  Please note that anyone wishing to work directly with our members will be required to undergo a background check.
Sandra Worth, Executive Director & Board President